30 November 2021 | Laura Pearse
Top 10 things to do in the Swan Valley for 2022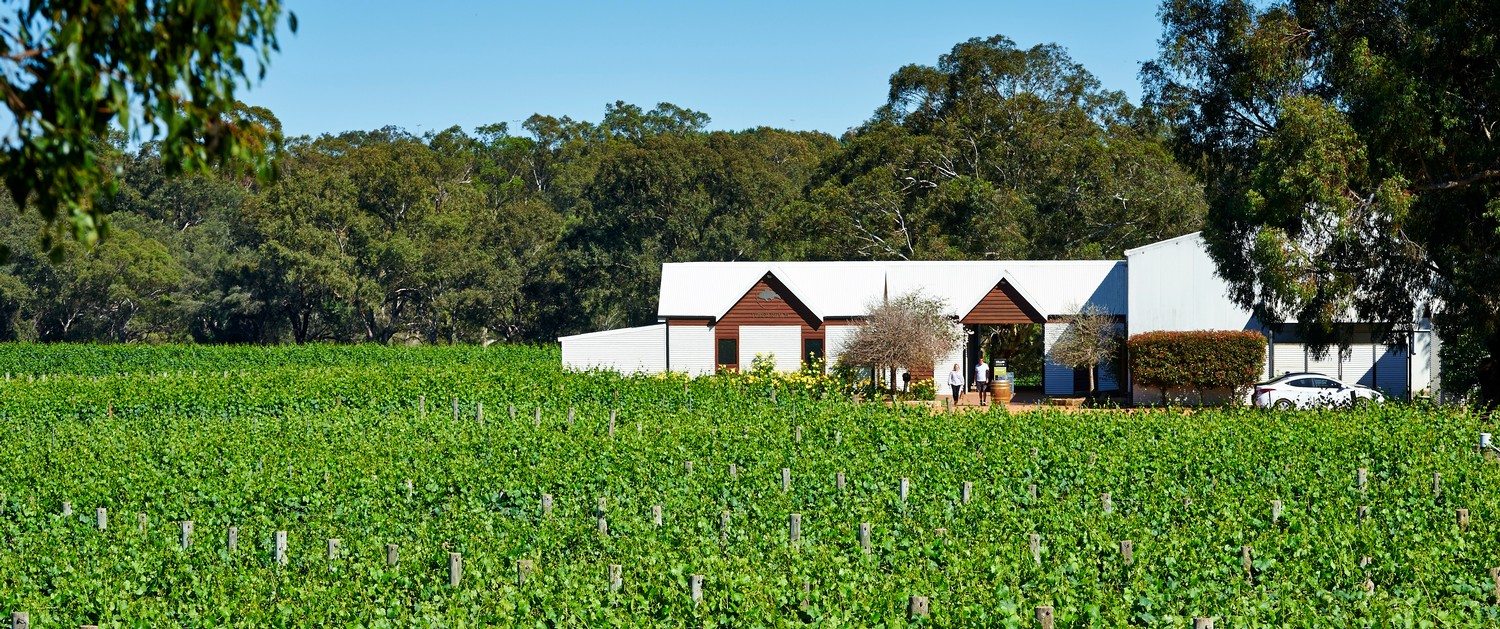 Hopefully 2022 is the year when Western Australia will open up and we can once again welcome visitors from overseas and Australia-wide.
These are our favourite places, that we take friends to give them a taste of what the Swan Valley has to offer.
Check off those big ticket items like koalas and kangaroos, as well as a world-class wine region, breweries and fresh local produce just 45 minutes from the CBD.
This list was created for those with a day or two to spend looking around or for those with overseas or interstate visitors who want to spend a bit more time exploring.
So here we go, our Top Ten Things to do in the Swan Valley for 2022, written by a local who knows!
#1 - Coffee & Cake at Taylor's Art & Coffee House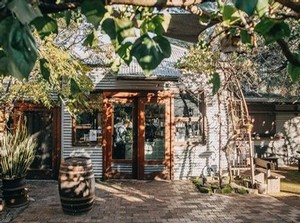 ​Perth's best coffee & Art Gallery set in a wonderful old farmhouse
Rusty (and rustic) old machinery is dotted around the venue, a nod to the 'olden days', making for an interesting stroll whilst looking for the perfect table to claim for morning tea or lunch
The coffee is delicious and the food casual yet homemade and tasty
Local artist Jude Taylor maybe on hand to show you her homewares, with handprinted designs on linen and silks and stunning Australian native landscape paintings
Dog friendly
taylorscafe.com.au M | 0403 628 233
#2 - House of Honey
Live beehive display behind glass - watch the bees make honey inside the shop
​The House of Honey is a sanctuary for local bees and hives
​Try their fantastic selection of honey samples and all things honey
Lots of fun for kids
Enjoy bee safaris, workshops, tours and more
Dog Friendly outside only
thehouseofhoney.com.au T | 08 9296 3635
#3 - The Restaurant at Upper Reach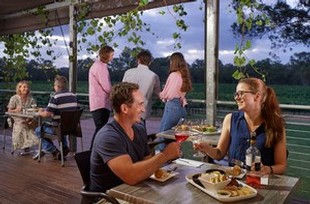 The Restaurant at Upper Reach has a bistro style menu with a Mediterranean twist
Stop by and enjoy farm to table concept using only the freshest local produce
Small plates, a la carte and 'prix fixee' menu
Set in one of the most beautiful spots on the Swan River Valley, overlooking the vineyard
Open for lunch Thursday-Monday (closed Tuesdays & Wednesdays)
upperreach.com.au T | 08 9296 0078
#4 - Bells Rapids
Stunning scenery bordering the Swan River, with plenty of space to relax next to the river
Kick your shoes off and go for a paddle, after a more (or less) strenuous walk through the walking trails
Beautiful picnic location with BBQ and toilet facilities
There are plenty of photo opportunities, none more exciting than on the bridge over the rapids especially in winter
Bells Rapids is dog-friendly
bellsrapids.com.au T | 08 9267 9267
#5 - Bailey Brewing Co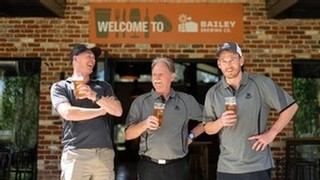 A family business founded by a father and two sons
100% family-friendly brewery with kids playground
Extensive range of easy drinking craft beers
Simple, fresh food
Dogs on leads welcome (Tuesday to Friday only)
baileybrewingco.com.au T | 08 6192 1830
#6 - Supa Golf & Mini Golf
Great entertainment for 6 years and up

Oversized clubs and bigger golf balls

18 hole course with bunkers and water traps

900m walk per 9 holes, Par 3's, 4's and 5's with up to 5 players per team
Great for young and old
Mini Golf is classic family fun
supagolf.com.au T | 08 9296 5566
#7 - Swan Valley Cuddly Animal Farm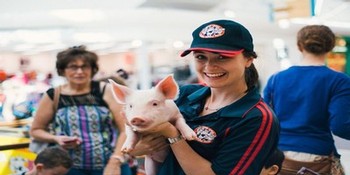 Lots of baby animals to pet and feed
A train ride that will take the little people around.
Cuddle rabbits, bottle feed lambs and pet some chicks.
Pony Rides
Children's parties and events
A great place for small children and toddlers...create terrific memories.
cuddlyanimalfarm.com.au M | 0424 209 730
#8 - Caversham Wildlife Park
See more kangaroos together than anyone has ever dreamed of
Get up close and personal with koalas, and snap a selfie
Hand feed the kangaroos and cuddle a wombat
Loads of native Australian animals, some you can pet and hold
Sheep shearing
Cows being milked –fun for children and adults of all ages!
Recommended visiting in the early morning to allow time for lunch in the afternoon
cavershamwildlife.com.au T | 08 9248 1984
#9 - Whistlers Chocolate Company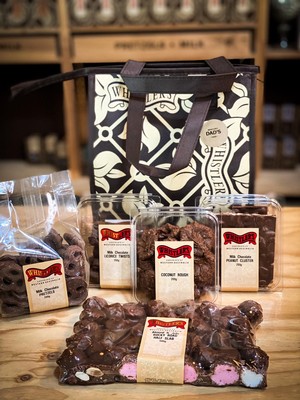 Doesn't everyone love chocolate?
Visit Whisters café, showroom and gift store.
Taste their chocolates
A chocolate sculpture handmade by the chocolatier.
Great café with WA roasted coffee.
An enclosed garden area for the kids to play and a lounge room to relax.
whistlers.com.au T | 08 9475 0150
#10 - Winery Tours at Upper Reach
AWARDS:
Gourmet Traveller 2021 Best Small Cellar Door | Gourmet Traveller 2021 Best Accommodation
If a winery tour is not for you, just pop in to cellar door for wine tasting. The cellar door is full of locally made produce, honey, truffles and preserves which make perfect gifts.
There is so much to see and do in the Swan Valley - one day is just not enough.
We recommend at least an overnight stay at Upper Reach Spa Cottage to really make the most of your visit.
Upper Reach is dog friendly (except for Spa Cottage or inside Restaurant)
upperreach.com.au T | 08 9296 0078
We look forward to welcoming you the Swan Valley and Upper Reach where we believe wine is one of life's essentials - along with good food, family and friends.