12 August 2022 | Cheyne Wilkin
Choosing your Wedding wines
The wedding day is looming and you've got the caterers, the outfits and guest list organised. Now it's just the wines…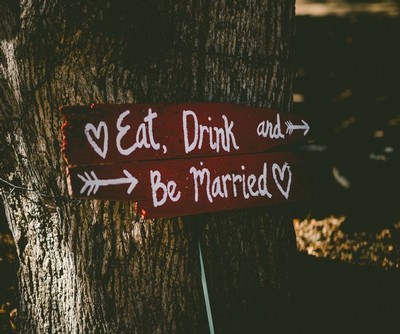 As much as I would like to say that the food menu is important and you must have something that will pair well, let's be honest here. People drink what they know. If they like a sweet white, they'll ask for a sweet white. It's better to be prepared accordingly.
The basic wedding drinks package is one Sparkling wine, one White wine, one Red wine and a few beers. However, if your in-laws are wine buffs, you also need to be prepared to impress.
Trust me, I'm still hearing about it from my out-laws. I'm not recommending pulling out 40 bottles of Dom Pérignon for 120 people however!
Let's talk about the moment after you have just said "I do". Everyone wants to celebrate regardless of the tastebuds, and they will naturally turn to the celebratory glass of Sparkling wine for pre-dinner drinks. There are enough decent (dare I say amazing?) Australian Sparklings out there that you really don't need to go for the exxy Champagne with the associated price tags. (For those that aren't aware, true 'Champagne' can only be sourced from the Champagne region of France.)
If the weather is hot, you certainly do not want a dry Champagne nor something with the sugar content to floor a rhino. Hardly thirst quenching. Try for a mid range crowd pleaser. Normally earmarked as 'off dry' or 'fruit driven'. For those that budget is no issue, try adding a second Sparkling, like a Rosé, to the offerings. They tend to be a little more fruit driven with a sweeter note. Generally a great pleaser at pre-dinner drinks!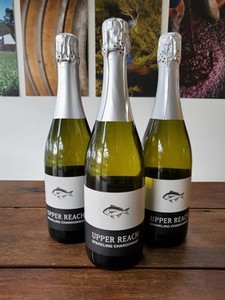 The vinegary Australian White wine thankfully died in the 70's. There are so many great options in both Australia and particularly the Swan Valley! Once again, for a wedding White, make it a crowd pleaser. An easy drinking White, think of something that you'd like to enjoy sitting on your balcony after work. A blend if you can. There is a reason SSB and easy drinking blends are a staple of every winery's list. It is, largely, inoffensive to most palates. They pair well with pastas and seafood. Maybe not quite well enough for the uber wine buff, but for the general wine lover –they're perfect. If budget is no issue, and you know that a large portion of your guests drink sweet, try adding a Moscato, Late Harvest Verdelho or sweet Rosé to the mix. Contrastingly, if you know that a dry White is a staple to the family gathering, try adding a Chardonnay or ever popular Verdelho (not late picked!) to the list.

Let's move onto the Red wine selection. This one is up to you to know your crowd (this will be important later). Are they a robust Red or a light peppery Red drinker? If you don't know your crowd, then tell your intended to cut down their side of the guest list and tell your mother that you really don't need to invite her work BBF's twin sister's dog sitter's amazing hairdresser. However, if this does turn out to be a non negotiable, go for a blend. You want it to be rounded but contain some body, possibly with a nice blackcurrant or berry body. Usually, you can't go wrong with a smooth Cabernet Merlot blend or a Cabernet Malbec. For those with a passion for Red wine and a budget to match, pick a decent robust Shiraz to complement your offerings.
Remember how I mentioned that it might be beneficial to know your crowd? This is the very important part. Budget. Be firm. Have defined limits. Do not go into a wedding meeting with your venue without having discussed this. People can drink. Especially when they think it's 'free'. Now, if you know half your invitees are teetotallers, a drinks list 'on consumption' can be the safe way to go and save you a few dollars that you can drop on the honeymoon instead. Drinks on consumption is where you only pay for what is opened for your guests. Also a good option if you have a very small budget, a large crowd and will be swapping to a cash bar once the budget has been reached. If you have a larger crowd who can drink with reckless abandon, you'll want to embrace the concept of a wedding drinks package. It will generally be the dollar amount per head (standard or premium wine) and the amount of hours provided. This will get you a set spend amount for the night that will generally be far more economical for you and your slightly looser guests. Remember, all wines on a package should negotiable. Don't let anyone railroad you!
I cannot stress this enough, taste the wines before you do your selection. This is your wedding, don't forget to select something that you like. Bring a buddy if you hate Red wines for example. Almost all venues, in my experience, are very accommodating in this respect. Just quietly, if they're not, go somewhere else, nobody needs that attitude in their life surrounding their big day! When negotiating a wine package, remember that if there are 3 or so people who are near and dear to your heart who absolutely will not drink anything else, most venues will agree to discretely open a few bottles of that particular tipple on consumption! That way you don't have to offer it to everyone.

Weddings are expensive. Of this there is no doubt. But they don't have to be stressful. Picking the wines should be an enjoyable experience. Take some friends, make a day of it, try some food tastings at the same time, have a giggle. Most venues (who cater from the restaurant on site) encourage this! A happy and confident pair of newlyweds make for a happy and festive wedding!