6 August 2022 | Laura Pearse
Winter means Mulled Wine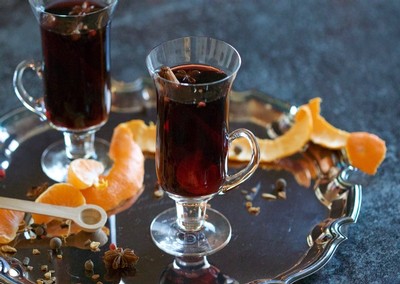 Winter is upon us and that means mulled wine 🍷🍷
The history of mulled wine begins in the 2nd Century when the Romans spread out from Rome conquering much of Europe.
It would have been freezing in places like Germany and Britain so they began to heat their wine to warm themselves.

Though the Romans left, warmed wine remained.
Clearly important traditions were kept, but others, like running water, toilets and personal hygiene were got rid of!🤦‍♀️
Throughout the Middle Ages the popularity of mulled wine grew.
Europeans mixed warm wine with spices as they thought it would help them avoid sickness, they also used herbs and flowers as natural sweeteners to help make unpalatable wines taste better.
Mulled wine or Glühwein has a long history in Germany.
The word itself translates to mean 'glow wine' in English. It was derived from the red-hot irons used to heat the wine across the Germanic cultures when the drink first became popular hundreds of years ago.
Mulled wine is just about the easiest thing ever for winter entertaining.
It literally takes just 5 minutes to make, either on the stovetop or in a slow cooker.
You can customise it with your favourite spices and spike it with your favourite liqueur.
Guaranteed to make your home smell absolutely amazing and warm everyone up on a chilly winter night.
What you need:
Wine: A bottle (or two) of our beautiful classic Cabernet Sauvignon Merlot – fruity, juicy, easy drinking.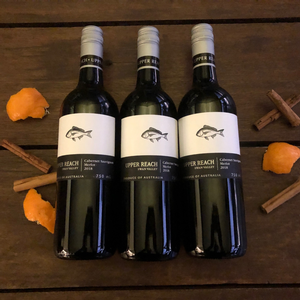 Fresh oranges: One of which we will slice and mull with the wine, one of which you can slice and use as a garnish if you'd like. (To minimise bitterness, feel free to peel the orange before simmering it in the wine.) You could add some lemon and/or lime.
Cinnamon: I put in cinnamon sticks, but you can whisk in some ground cinnamon if that's what you have on hand.
Mulling spices: At least 6 whole cloves and 2 star anise, some shaved nutmeg, maybe a couple of fresh bay leaves and/or ginger?
Sweetener: Feel free to add your favourite sweetener to taste.
Sugar is classic, but I prefer to sweeten mine with either maple syrup or honey.
How to make it:
Combine all ingredients in a saucepan and give them a quick stir.
Heat until the wine just barely reaches a simmer over medium-high heat. (Avoid letting it bubble in any way — you don't want to boil off the alcohol)
Reduce heat to low, cover the pan and let the wine simmer for at least 15 minutes or up to an hour.
Strain and season. Using a mesh strainer, remove and discard the orange slices, cloves, cinnamon sticks, star anise, ginger and bay leaves if used.
Give the mulled wine a taste, and stir in a bit more sweetener if needed.
Serve warm in mugs, not wine glasses as they might crack and top with your favourite garnishes. I usually like to chuck in a cinnamon stick and slice of orange.
Get a few friends round on a chilly evening around the fire or snuggle up on the couch with your favourite human and watch Netflix!
You've now got everything you need to make Mulled Wine!
Told you it was easy.
But beware as it's even easier to drink!