RiverBrook Winery Restaurant
in the Swan Valley
Open for Lunch and Breakfast everyday from 9am
---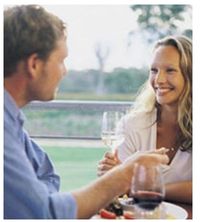 Whether you are taking your family out for a relaxed lunch or planning the wedding of a lifetime, RiverBrook Restaurant in a quiet corner of the Swan Valley is an absolute find.
From small tasting plates to large feasting platters and a la carte options RiverBrook offers sensational fresh seasonal food in a relaxed quiet setting, taking in the sweeping views over the Upper Reach vineyard.
Restaurant open daily
Bookings | 08 9296 3883
Please note there is a 15% surcharge on public holidays.
For a very special day, book a Winery Tour & Lunch
---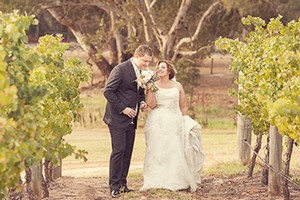 Menu options for larger groups visit RiverBrook Resturant's website
RiverBrook Gift Vouchers can be redeemed at the resturant.
However Upper Reach gift vouchers are Not valid at RiverBrook Resturant.
Upper Reach Vouchers are valid for take-away wine, winery tours, wine classes and accommodation, but not RiverBrook Resturant.