26 May 2021 | Laura Pearse
Why do we call our wines 'The Gig'
Why call a wine The Gig?
In 1996, 25 years ago when we bought Upper Reach we were amazed to find that Captain Stirling camped opposite, on his first exploration of the Swan River.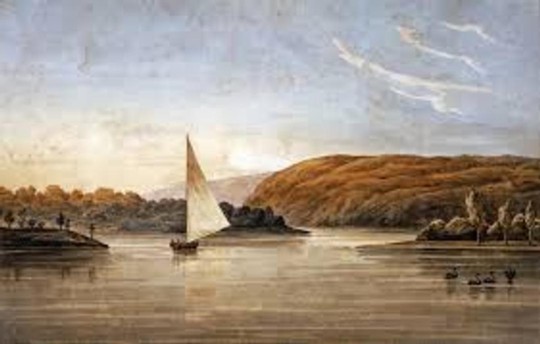 On reading Stirling's diary & accounts from the time, it was clear that the Government in England, decided to establish a settlement in Western Australia, pretty much solely on the basis of Stirling's observations from that expedition!
Captain James Stirling left his ship in the natural harbour that we call Fremantle and explored the Swan River on a sailing dingy, the type of boat known as a 'gig'.
They camped on the opposite riverbank to Upper Reach, but explored from the river to the foothills.

"On a high bank we pitched our tent; the richness of the soil...the shrubs, the majesty of the surrounding trees, the abrupt banks of the river...the view of the blue mountains, from which we were not far distant, made the scenery around this spot as beautiful as anything of this kind I had ever witnessed." Stirling 1829
We wanted to celebrate the contribution that the soil here at Upper Reach made to the settlement of WA, and of course the soil is fundamental to our wines.
Making a pair of approachable, easy drinking wines called The Gig, after the small sailing dingy that Stirling used, seemed appropriate.
2021 Gig | Sauvignon Blanc, Semillon and Chardonnay