22 July 2021 | Laura Pearse
Why are Upper Reach wines so consistent in their flavours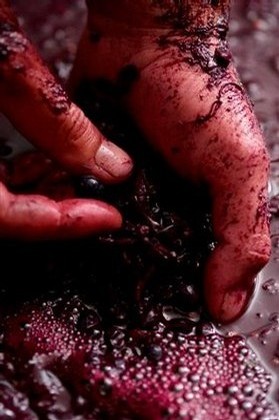 I get asked in the Cellar Door 'Why are Upper Reach wines so consistent in their flavour, year in and year out?'
Our wines highlight the character of our Swan Valley estate grown fruit, the aim is to create wines that are fresh, vibrant and full flavoured.
Each wine reflects the vintage and our vineyard.
We grow and care for the grapes as they ripen; agonising over such things as irrigation and which day to hand pick our fruit.
The answer is complex, but some of the reasons we are able to produce award-winning wines year after year:
Climate
Grapes are a reflection of where they're grown so the climate has a direct impact on the final flavours we see in our fruit.
Our vines get plenty of sunshine with a cooling sea breeze coming along the Swan River.
This combination means that our grapes always reach ideal ripeness, with dry summers resulting in practically no disease as they ripen.
The great thing is we don't experience massive high and low years like they do in cooler climates- some years they can really struggle to ripen their grapes!

Soil
Along the banks of the Swan River are rich alluvial soils, underpinned by clay.
Upper Reach make some of WA's best Shiraz.
Being grown on the flood plains gives our Shiraz its unique characteristics, from the terroir (the soil) and microclimate in this low, cooler part of the vineyard.

Vineyard
Great wine starts in the vineyard. The Swan Valley is ideally positioned to produce world-class, warm climate wines.
This is where Derek's careful [actually, fanatical] vineyard management plays a major part in the high quality wines we produce.
We do everything by hand - shoot and bunch thinning, pruning, picking.
The guys are out in the vineyard in all weather doing what they need to do to make sure that we have the best chance of producing the highest quality grapes which will ensure we make the highest quality wine.
Consistency and excellence are key.

Integrity
We stick to what we do best and don't allow ourselves to be seduced by trends.
We make wines using 95% of the fruit we grow in our home vineyard and invest in the best quality equipment we can.
A lot of bigger wineries are put under pressure to introduce new wine styles by their marketing departments who are driven by the bottom line. That's not what we do at Upper Reach.
This is a bit of an insight as to why Upper Reach wines are so consistent in their flavour.
Our story is about the creation of something from nothing, of crafting the whole; from growing the grapes to making our wines, tasting them with you and hearing what you love.