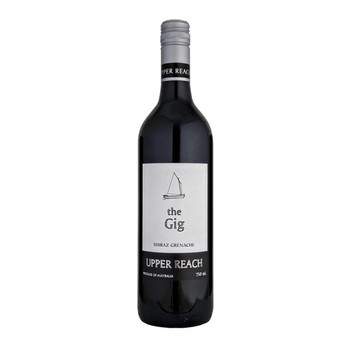 2022 The Gig Grenache
Grenache is the hot variety at the moment. This is a really interesting Grenache Shiraz blend; floral yet savoury and spicy, on the palate, I get plums, sweet fruit with a leafy or herbal undertone and a medicinal, spicy, vanilla finish.
A gorgeous raspberry, redcurrant and cherry nose finishing with mocha, chocolate and savoury, firm tanins.
This vintage is a bit lighter and would be perfect served slightly chilled (around 10-12 degrees) on a warm Summers day.
Grenach Bush Vines:
We buy in our Grenache grapes from a friend who has 80 year old grenache vines.
The family cleared their bush block in the early 50s, they planted these grenach vines in the mid 1950s.
The soil is the gravelly coffee rock with sandy loam making it very free draining.
This vineyard is traditionally farmed, it is ploughed to manage weeds and there is minimal intervention and minimal spraying. The grenach are traditional bush vines which are dry grown, meaning they are not irrigated.
Winemaking:
This greanche was fermented in open fermenters, it had 10 days on skins and was pumped over four times per day. It was drained and pressed then matured in 4 and 5 year old Freanch Oak hogsheads for 15 months before blending
Other Notes
Member Price: $24
Wine Profile
Awards
Bronze Medal | Swan Valley Wine Show 2020
Winemaker Notes
The Gig blend of grenache & shiraz is a lovely, medium bodied red wine. On a warm day, try chilling this wine can be chilled to about 8 degreesC.
Food Pairing Notes
Confit Duck. Duck with Black Cherry glaze
Other Notes
Member Price: $24