Wine 102 | Food & Wine Pairings
The next step of your Wine Adventure.
Class, Entree & Main $155pp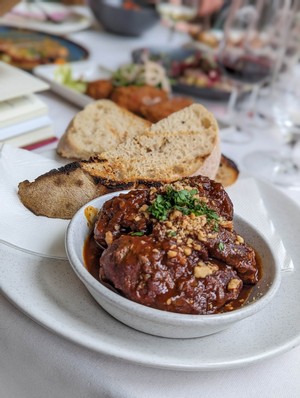 Discover the hidden potential of wine to enhance your food experience through different flavours and wine styles.
Your Food & Wine class will be fun, informal and educational.
This class is perfect for people who have attended our Wine 101 classes in the past.
• Discover how wine and food pair together, to combine and enhance flavour and style.
• Expands on the Wine 101 tasting profile with new varietals added.
• Explore the wines on their own and then discover how food can change and enhance the wine flavours.
• Enjoy your entree in our wine room, in a long table setting.
• Your Main Course will be served in the restaurant, with a suggested wine carefully selected by your host, our assistant Winemaker, Lauren.
Saturday 6th April 2024- 10.30am
Saturday 6th July 2024- 10.30am
Saturday 2nd November 2024 - 10.30am