VIP Sparkling Winery Tour
Explore the vineyard & winery, taste the wines then relax over a two course lunch
Don't just taste the wine, get an inside look at the way it's made—from the way we farm our land, to where we make the wine, you'll see it all on this intimate guided visit.
Walk the vineyard with your personal guide, discovering the grape varieties that make the Swan Valley region so special.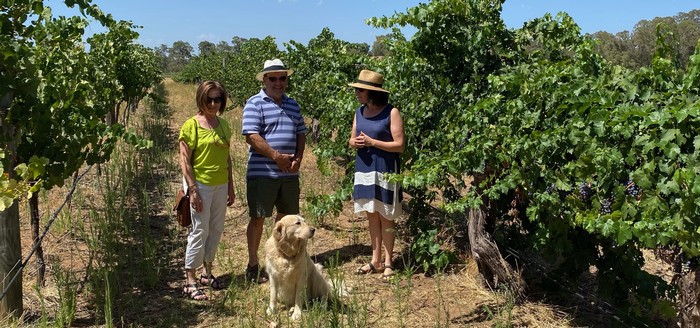 Tour our working winery, while tasting the wines as we show you how we make wine at Upper Reach.
The Winery Tour and Tasting experience is the ultimate introduction to Western Australian wines and winemaking as well as getting a unique feel for the Swan Valley region.
Start with a glass of Sparkling, take it into the vineyard while you discover how our grapes are grown.
Exploring the winery, you'll walk though the winemaking prcoess from grape to glass getting a real insight into how we make our small batch wines and real life in a winery.
You'll taste our wines throughout the tour
Afterwards relax over a lazy two course lunch with sweeping views of the vineyard.
Choose one of Chef's shared platters followed by dessert.
Each couple get one bottle of wine to take home.