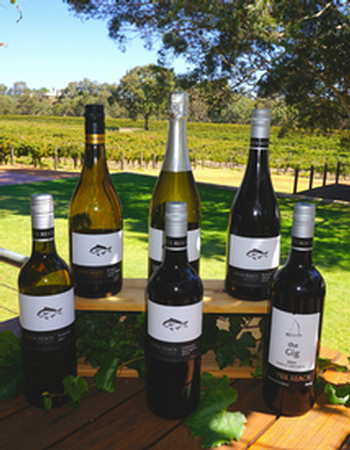 YOLO
YOLO
Go on...live a little. You only live once....so go for it! Life is too short to drink average wine.
By staying at home you are sacrificing so much for the greater good. Thankfully great wines aren't that sacrifice.
This gorgeous six pack is a terrific introduction to our wines, and a collection of our favourites....
Enjoy. Every. Sip.
1 x Sparkling Chardonnay
1 x 2019 Verdelho
1 x 2019 Reserve Chardonnay
1 x 2018 The Gig Grenache
1 x 2017 Cabernet Sauvignon Merlot
1 x 2016 Reserve Shiraz
But Seriously: The COVID-19 crisis has hit our business, community and mental health space hard. We will try to get through this with some humor, Aussie spirt and of course some wine. We hope our wines bring a little bit of luxury and enjoyment during this terrible time.We appreciate your support by buying our wines online for carpark collection or home delivery. ENJOY. EVERY. SIP