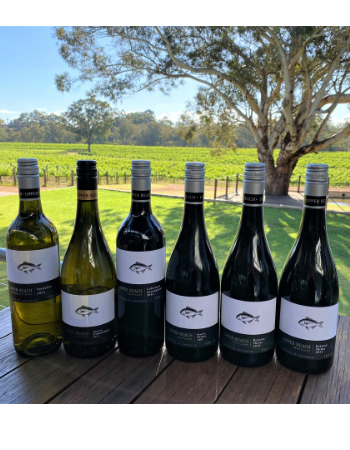 The Bucket List
PREMIUM COLLECTION
The Museum Collection is ideal for impatient people, like me, who can't cellar wine to save my life.
This Collection has been stored perfectly right here at our winery in the Swan Valley.
Our Museum wines are aged in a temperature controlled conditions so you can be confident that your wines will taste delicious.
2017 Reserve Chardonnay x 2 | Buttered Toast, Butterscotch & Peach
2011 Reserve Shiraz x2 | Mulberries, Violets, Mocha & Silky Soft - Our most awarded wine
2012 Reserve Shiraz | Dried Cherries, Cigar box, Smooth as Silk
2013 Reserve Shiraz | Mulberry, blackcurrant, spicy, savoury fruit
The differences between these vintages of Shiraz is astounding. You have to taste it to believe it.