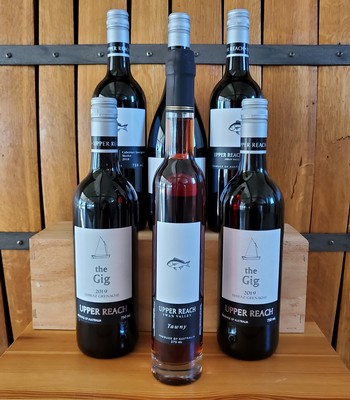 Surviving Christmas Lunch
VALUE SIX PACK
It's that time of year again.
While most of us are keen to have splash in the pool, eat BBQ prawns and generally make merry with the family while quaffing sparkling, we also know that sometimes Christmas needs a helping hand! 😉

We talked to our resident Christmas Grinch; this is what she needs to survive the Christmas bedlam....
1 x Sparkling Chardonnay - You need bubbles to get started with the Christmas cheer.

1 x Verdelho - The staple table dry white that goes with everything

1 x Black Bream White - Auntie Mary always drinks sweet white and nothing else, let's get her one we all love?

1 x Gig Red - BBQ delight, can even be chilled on that 40 degree sweltering Christmas Day

1 x Reserve Shiraz - Reward yourself. The food is on the table and there hasn't been fisticuffs... yet....

1 x Tawny - Don't share this one.
Drink it collapsed on the couch while vowing never to host Christmas lunch again

You earned this.