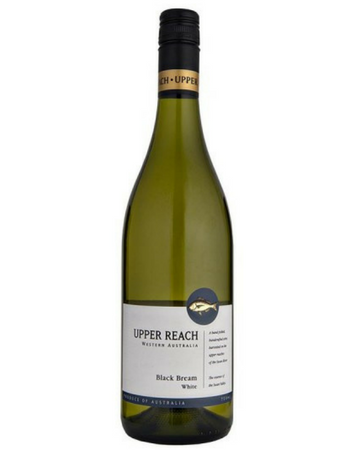 Black Bream White
A sweet classic white style using Chardonnay and Verdelho grapes.
This wine is all about fruit salad with luscious sweetness and a fresh finish.
This classic blend of Chardonnay & Verdelho is so great, it drinks itself!
Great with spicy dishes such as curries.
Other Notes
Member Price: $20.80
Wine Profile
Food Pairing Notes
Spicy food, lovely with a Friday night Asian take-away dinner.
Other Notes
Member Price: $20.80
Product Reviews
Alison
(23/05/2018 at 6:05 PM)
Not too sweet, just right. I absolutely love the balance of this wine. Lovely spritzy acidity to it supported by residual sugar! real people pleaser of a wine
Debbie
(22/07/2018 at 7:56 PM)
Been finding it hard to get a W.A. wine I love, but this is it
Tarryn
(24/01/2021 at 10:41 PM)
Love the creaminess of the Chardonnays with the acidity if the Verdelho
Steve glennon
(28/03/2021 at 4:39 PM)
Fresh fruity easy drinking on a hot summer's evening