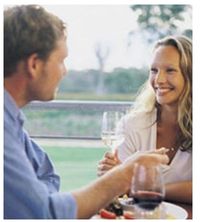 Whether you are taking your family out for a relaxed lunch or planning the wedding of a lifetime, the Restaurant at Upper Reach, in a quiet corner of the Swan Valley is an absolute find.
With small tasting plates and a la carte options the restaurant offers sensational food using locally-sourced ingredients in a relaxed setting, taking in the sweeping views over the Upper Reach vineyard.
Lunch: Thursday - Monday (we're closed on Tuesdays & Wednesdays)
Please note there is a 15% surcharge on public holidays.
For a very special day, book a Winery Tour & Lunch