Things to do | Upper Reach | Swan Valley
Entwined in the Valley | Saturday 9 October | Ultimate Upper Reach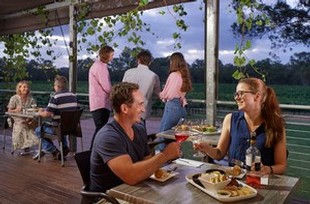 Get 'entwined' in the Swan Valley; the people, the place and the produce.
We've taken the best of our experiences and created something very special:
Start with an a la carte Breakfast at 9am
Explore the vineyard and how wine grapes are grown
Discover the winery and winemaking secrets
Finish up with an introduction to wine appreciation in our private wine room
You'll be able to smell, swirl and wine taste, just like a professional sommelier
This is a very intimate experience for only 18 people. $80pp
---
Spring Mid-Week Escape | Two Nights, Winery Tour & Lunch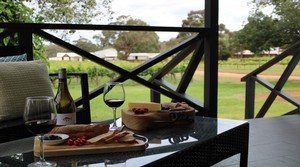 Relax, Taste and Explore Upper Reach for a two night stay in our vineyard cottage, then wander down to the Cellar Door for your personal Winery Tour.
Discover how we make our wine; from the way we farm our land, to where the wine is made, you'll see it all.
Walk through the vineyard and into our working winery with your personal guide, discovering the grape varieties that make the Swan Valley region so special while tasting a few wines.
Then relax over a lazy two course lunch with sweeping views of the vineyard.
After a day of exploring and lunching, retreat to your cottage surrounded by your very own 20 acre vineyard.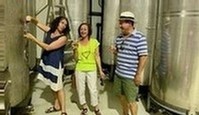 Settle down for the afternoon on the deck with a glass of wine, maybe a few cheeses and watch the sunset over the vines.
What more could you want?
Cost: $585 for two people includes:
2 night stay in our Vineyard Cottage (Monday -Thursday)
One hour winery tour
Two course lunch for you both
To Book | Phone 08 9296 0078 or email us and we'll personally organise everything for you
---
Wine 101 | Wine Education Classes
We hold these intimate, fun classes in our dedicated Wine Room, overlooking the winery.
Your class starts at 10.30 and runs until 12, when RiverBrook Resturant will serve lunch (if you chose to include it).
Private classes can be arranged, just contact us.
Saturday 30th October 10:30 -12 | sold out
Saturday 6th November 10.30 -12 | new date
Sunday 21st November 10.30 -12 | new date
Saturday 4th December 10:30 -12 | sold out
Saturday 22nd January 10.30 -12
Saturday 5th February 10.30 -12
Saturday 26th February 10.30 -12
Saturday 26th March 10.30 -12
Class & Lunch $105pp | Class & Breakfast $85pp | Class Only $65pp
Please note there is a flight of stairs to be climbed to the Wine Room.
We hope it never happens, but just in case Covid Cancellation Policy
Wine 102 | Wine Education Tours
Wine 102 - The next step in your wine education journey is a winery tour.
We'll take you on a personal tour of the vineyard and winery- you'll discover how we make the wines, get a feel for the sights and sounds of vintage and taste wine straight from the tank, just like the winemaker.
Take your wine knowledge to the next level.
Get behind the scenes, discover how wine is made at Upper Reach.
Tour & Lunch $95pp | Tour & Breakfast $75pp | Tour Only $50pp
2022 Twilight Concerts
In February & March we hold intimate, picnic style Twilight Concerts showcasing Perth's best Salsa, Soul, Swing & Jazz.
Unfortuatley you've missed them for 2021- if you want to be the first to know about them in 2022, sign up for our Newsletter (in the footer of this page) to stay in touch.
Combine fabulous food, award winning wines & marvelous music; you have the perfect summer twilight evening in the Swan Valley.
Upper Reach proudly supports local Perth Musicians - each year we search out the hottest up & coming bands. We mix new, talented musos as well as our favourites, we can't get enough of them!
Bring a picnic to enjoy during the Twilight Concert as the sun sets over the vines or dine in style at Riverbrook Restaurant overlooking the festivities.