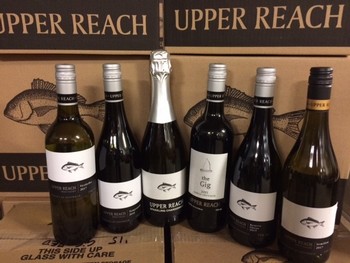 2017 Showstopper 6 pack
2017 Showstopper 6 pack
Celebrate our Wine Show success, with a SHOW STOPPER SIX PACK of our Prize Winning wines.
Three of the wines are not yet for sale- so can't be bought any other way!
The 2016 Tempranillo can only be sold to Cellar Club members, as its such a limited release- so unless you're a member you'll never get to try it!
Showstopper Six Pack:
1 x Sparkling Chardonnay
1 x 2017 Semillion (Pre-release)
1 x 2017 Verdelho
1 x 2015 Gig Shiraz Grenache (Pre-release)
1 x 2016 Tempranillo (Cellar Members only)
1 x 2015 Reserve Shiraz (Pre-release)